Images captured in anticipation of a return to passenger travel.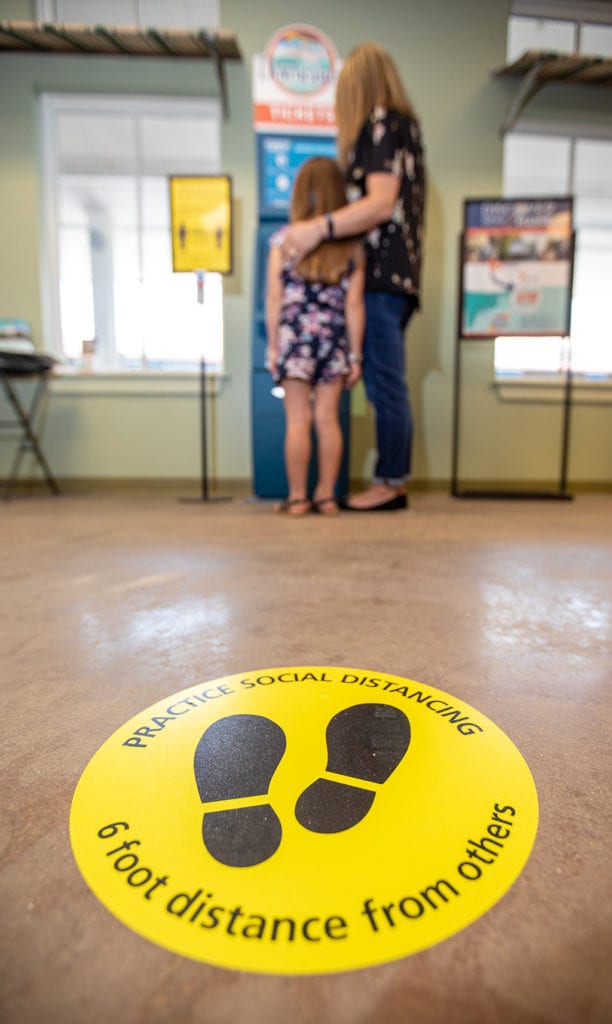 Transit agencies across the nation have been impacted by travel restrictions and social and physical distancing guidelines from public health organizations to protect the health and safety of our crews and passengers amid the pandemic.
In anticipation of a return to passenger rail service aboard the Amtrak Downeaster, NNEPRA has been proactive in not only implementing enhanced cleaning, disinfecting and sanitizing protocols, but in making sure our passengers fully understand the new protocols that will be in place.
On Tuesday, May 26, NNEPRA hired photographer Dave Cleaveland of Maine Imaging to capture various images of the new and enhanced safety protocols put into place in response to the Coronavirus. These images will be displayed so that passengers can easily refer to them and understand the new practices expected of them.
New Protocols in place include:
Facial coverings: All customers and employees are required to wear facial coverings.
Physical distancing: Signage posted in stations and at platforms.
Limiting bookings: Ticket sales are limited to 50% of seat capacity.
Cashless service: Amtrak is accepting cashless payments only.
Contactless ticketing: Amtrak encourages boarding with eTickets, which conductors scan from the Amtrak app.
NNEPRA is committed to protecting the safety and wellbeing of our passengers and our employees. The NNEPRA team, photographer and models practiced required social distancing guidelines and safety measures at all times to ensure the health and safety of all involved in the photo shoot.