Providing a safe station experience.
One of the unique features of the Amtrak Downeaster route is that most train stations are staffed, operated, and maintained by the municipalities in which they are located. NNEPRA staff works with and supports each of the station communities to provide a consistent passenger experience, while also maintaining each stations individuality and charm.
During the COVID-19 pandemic, the Downeaster Station Communities have gone the extra mile to provide a safe environment for Downeaster passengers and station ambassadors.
In Brunswick, Freeport and Portland plexiglass shields have been installed at the ticket windows and ambassadors' information desks.
The Wells Regional Transportation Center has modified the flow of passengers to improve social distancing and minimize the common touch points within the station. As an added friendly touch, Wells offers a complimentary "sanitation station" with masks, gloves, hand sanitizer and sanitizing wipes for passengers.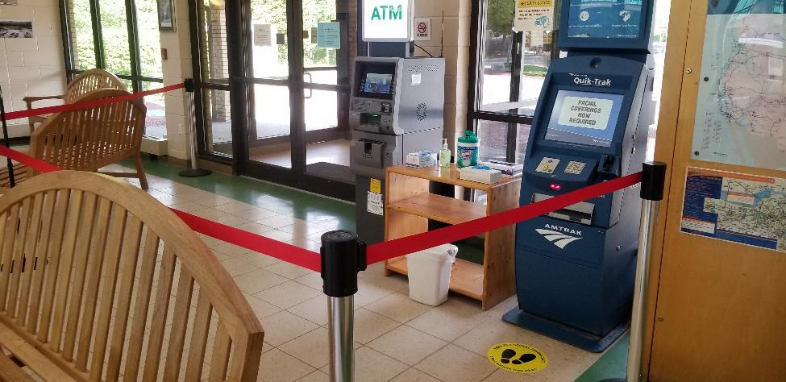 Hand sanitizing dispensers have been installed on the platforms at all Downeaster stations. Passengers will also find social distancing markers to provide a visual cue to the 6' spacing requirement.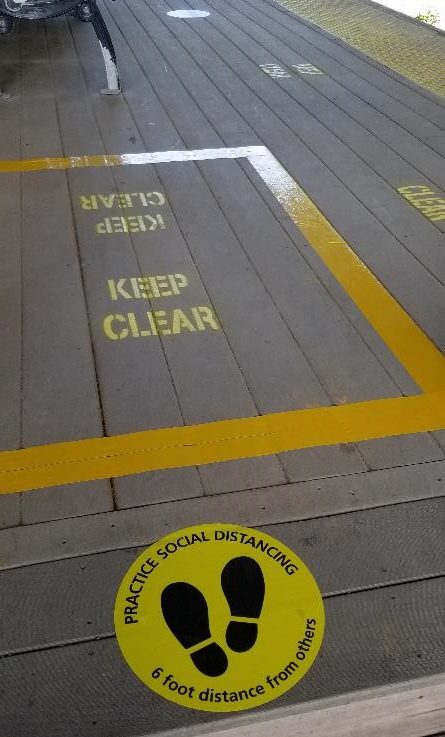 NNEPRA continues to partner with all Downeaster communities to provide assistance in providing a safe travel experience.