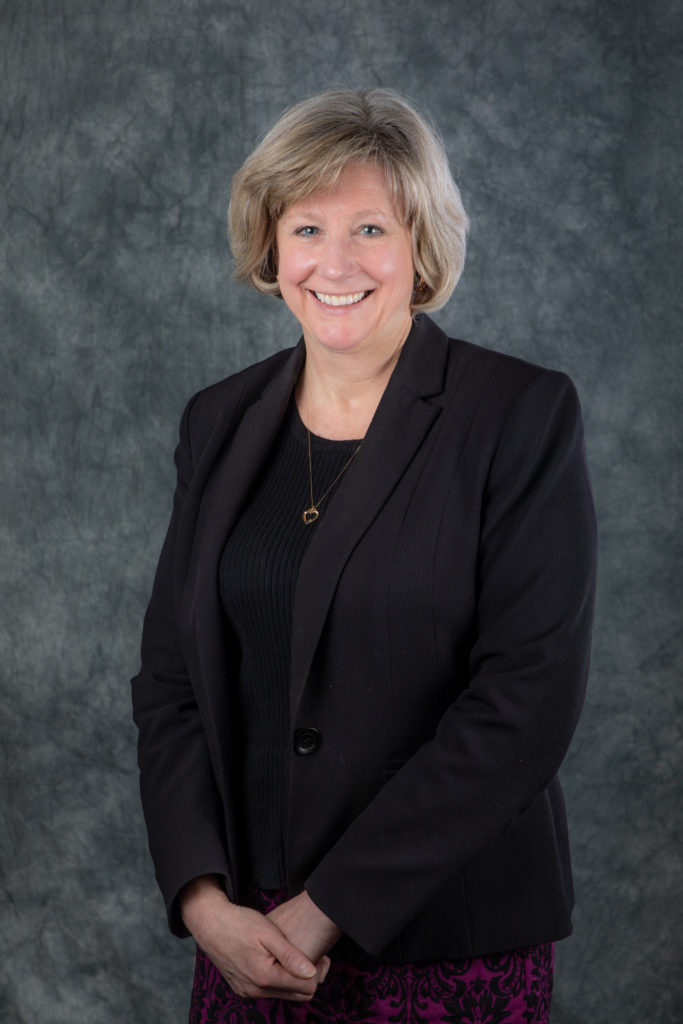 The New England Railroad Club Executive Committee has awarded Patricia Quinn, Executive Director of the Northern New England Passenger Rail Authority (NNEPRA) with the Vincent R. Terrill Lifetime Achievement Award for her exemplary commitment to passenger rail service in New England and beyond throughout her career.
The Vincent R. Terrill Lifetime Achievements Award was established to recognize individuals who have provided exemplary service to the New England Railroad community through leadership and by advancing railroad services and operations. It is the Executive Committee's opinion that Ms. Quinn exemplifies the ideals of service to the New England Railroad community exemplified by Mr. Terrill.
"Amongst many nominees considered for the 2021 Vin Terrill Award, the New England Railroad Club Executive Committee has the pleasure of granting this award to Patricia given her outstanding work, dedication to the industry, and her leadership presence in the regional and national transportation environment." Clary Coutu, President of the NERRC
Her 20 years with NNEPRA have been challenging – she has risen to the needs of the service with grace and dignity, and has been engaged in all aspects of initiating and maintaining the Downeaster service, has cooperated with freight carriers in the region, and has successfully engaged with public officials along the rail corridor between Boston and Maine. An effective leader, Patricia has hired and developed a small but efficient staff to manage contracting, project development and execution, and high levels of customer satisfaction.
Along with her day to day responsibilities Patricia has been active regionally and nationally, serving on AASHTO's Standing Committee on Rail Transportation and States for Passenger Rail Coalition.
"This award is a tribute to Patricia's achievements for her longstanding influence in driving continual improvement strategies and forging partnerships that benefit the regional environment of the rail industry in New England and abroad. We believe Patricia embodies the qualities of a leader worthy of the title of this award and praise her accomplishments that further serve to empower women leaders in transportation" Clary Coutu, President of NERRC.
In her role as the executive director of NNEPRA since 2005, Quinn has led development of the Amtrak Downeaster passenger rail service between Brunswick, Maine and Boston, Massachusetts. Under her leadership, the Downeaster has experienced steady growth in both ridership and revenue and has realized a number of improvements including additional frequency, expansion to new communities, reduced travel time and construction of new facilities all while retaining high levels of customer satisfaction. Quinn has remained committed to developing strong partnerships, assuring that Amtrak Downeaster service contributes to the economic sustainability of the region, and that NNEPRA-sponsored investments in railroad infrastructure support the movement of both passengers and freight.
"Patricia is laser focused on improving the Amtrak Downeaster service and the national stature of this service reveals the success of her efforts. Her enthusiasm, dedication and hard work leave no doubt that she gives the Downeaster her all. She is a transportation leader in Maine and on the national scene and is a pleasure to work with and a leader to believe in" said John Melrose, NNEPRA Chairman.
The 2021 Vincent R. Terrill Lifetime Achievement Award will be presented to Patricia Quinn at a New England Railroad Club event to take place in 2021. More details to follow at http://www.nerailroadclub.com/events/.