Statistics
The Amtrak Downeaster continues to be one of the best performing regional Amtrak passenger rails in the country. In 2019, half a million people chose to ride the Downeaster, setting a new record with almost an 8 percent increase from the previous year.
Below you'll find up-to-date statistics on ridership, revenue, customer on-time performance, and customer satisfaction.
Since 2001
Overall Impact
The overall impact we've had since the start of service in 2001.
The Amtrak Downeaster has transported more than
7.6 Million passengers
, the equivalent of
622 Million passenger miles
, and has generated more than
$117 Million in passenger revenue.
JULY 2019-June 2020
Monthly Ridership
Downeaster ridership in comparison to previous year and target.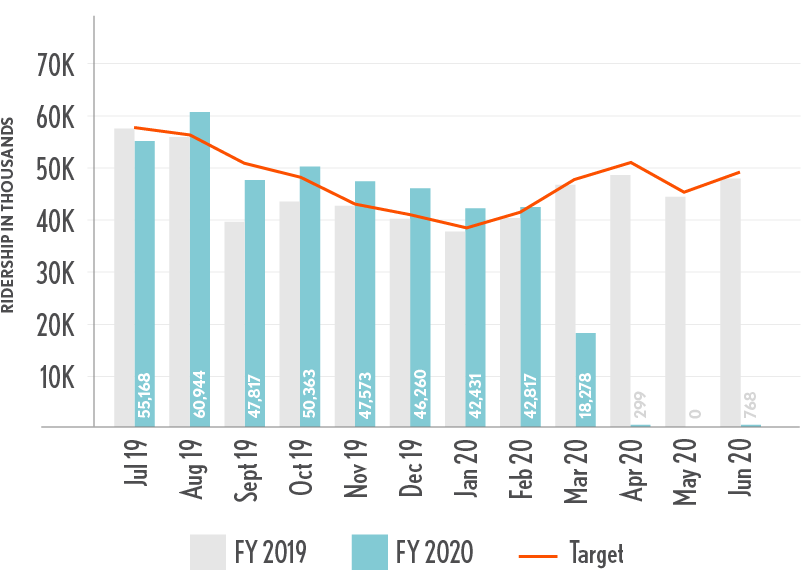 JULY 2019-JUNE 2020
Monthly Revenue
Total revenue generated during the month.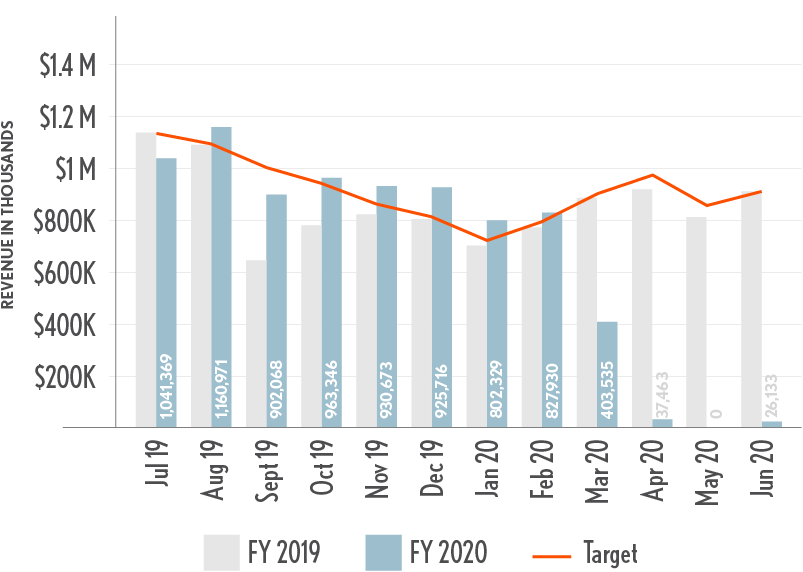 *The Amtrak Downeaster temporarily suspended all passenger rail service on 4/29/20 through 6/15/20 in alignment with the "Stay Safer at Home" Executive Order recently announced by Maine Governor Mills and travel restrictions imposed in Boston. Due to this suspension, ridership and other statistics for the time period will be affected.