Statistics
The Amtrak Downeaster continues to be one of the best performing regional Amtrak passenger rails in the country. In 2019, half a million people chose to ride the Downeaster, setting a new record with almost an 8 percent increase from the previous year.
Below you'll find up-to-date statistics on ridership and revenue*.
Since 2001
Overall Impact
The overall impact we've had since the start of service in 2001.
The Amtrak Downeaster has transported more than
7.6 Million passengers
, the equivalent of
658 Million passenger miles
, and has generated more than
$126 Million in passenger revenue.
July 2020 - April 2021
Monthly Ridership
Downeaster ridership in comparison to previous year and target.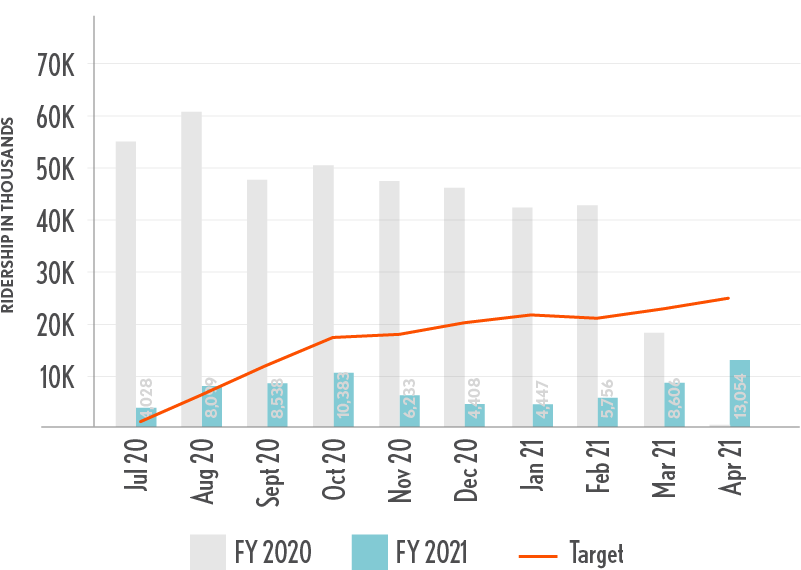 July 2020 - April 2021
Monthly Revenue
Total revenue generated during the month.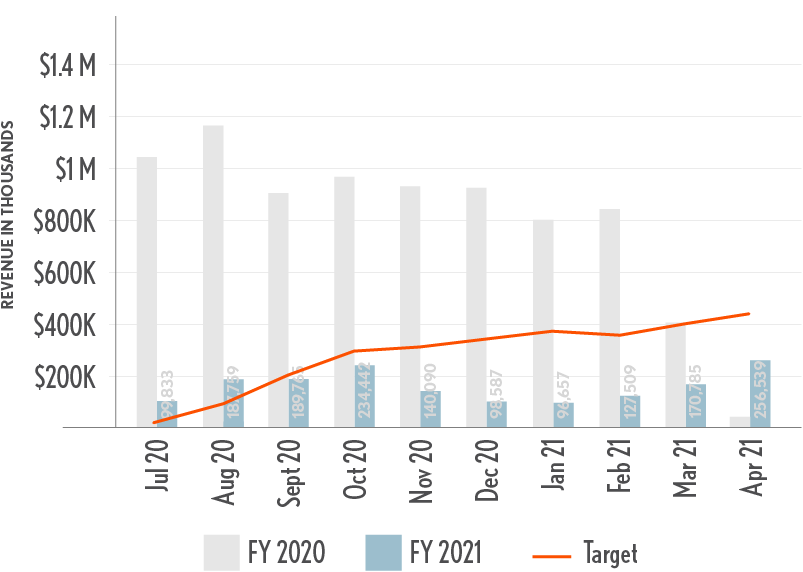 *The Amtrak Downeaster temporarily suspended all passenger rail service on 4/29/20 through 6/15/20 in alignment with the "Stay Safer at Home" Executive Order announced by Maine Governor Mills. Due to this suspension, ridership and other statistics for the time period will be affected.