Statistics
The Amtrak Downeaster continues to be one of the best performing regional Amtrak passenger rail in the country. In FY2023, over half a million people chose to ride the Downeaster.
Below you'll find up-to-date statistics on ridership and revenue.
Since 2001
Overall Impact
The overall impact we've had since the start of service in 2001.
The Amtrak Downeaster has transported more than
9.2 Million passengers
, the equivalent of
747 Million passenger miles
, and has generated more than
$150 Million in passenger revenue.
July 2023 - June 2024
Monthly Ridership
Downeaster ridership in comparison to previous year.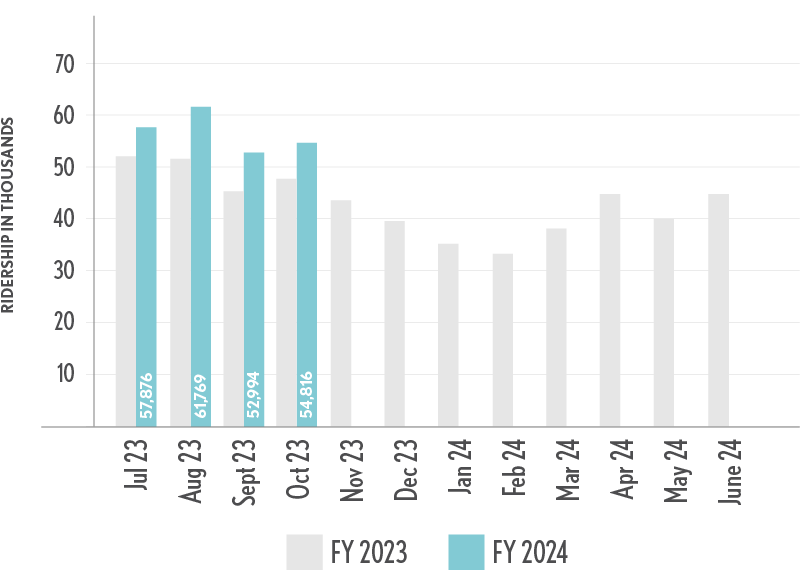 July 2023 - June 2024
Monthly Revenue
Total revenue generated during the month.