NNEPRA's Response to the Pandemic
Safety and health of passengers and crew remain top priority.
Since March 2020, transit agencies across the country and globe, including NNEPRA, have been impacted by the COVID-19 coronavirus pandemic.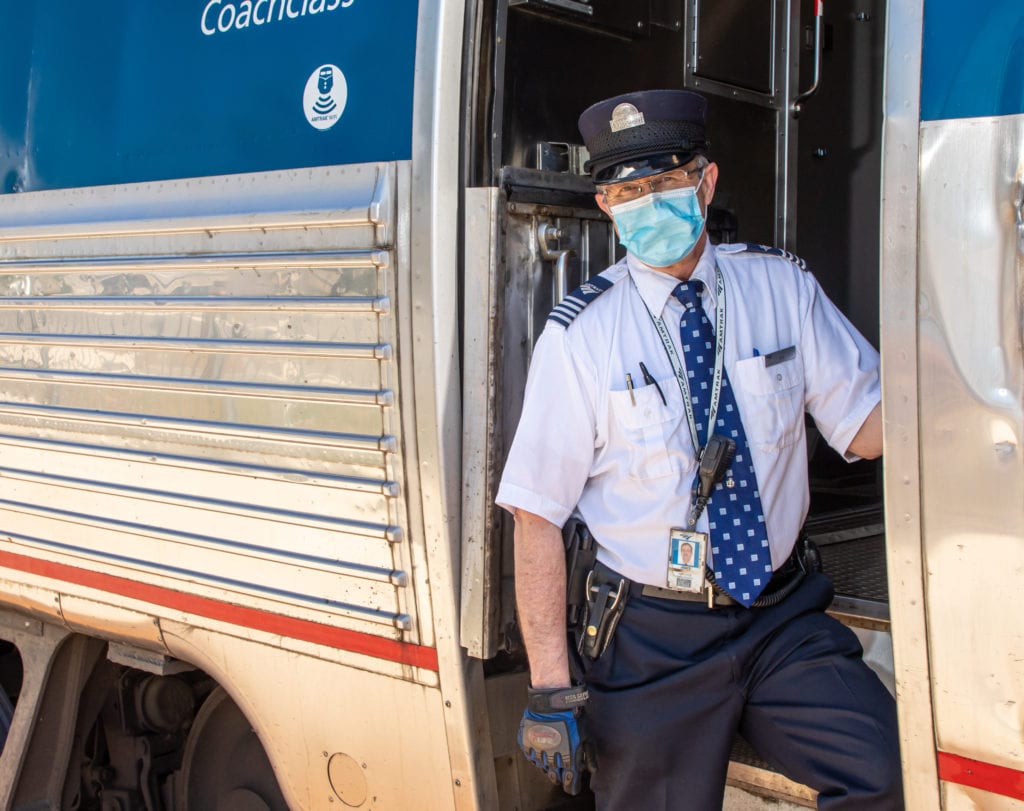 After a sharp decline in Downeaster ridership beginning in mid-March and restrictions on travel, the difficult decision to temporarily suspend Downeaster operations was made by the NNEPRA Board of Directors on April 10 and implemented on April 13.
The NNEPRA Board met on June 8 and approved a gradual return of service dependent upon state and federal requirements. Phase I of the Downeaster Service Restoration and Recovery Plan; reinstatied one daily round trip weekdays between Brunswick and Boston effective June 15, 2020. The Downeaster began operating in Phase 2 on July 20, 2020. Phase 2 includes the operation of four daily round trips between Brunswick and Boston, 7 days per week.
Lost ticket revenue and funding to assist in the return of service when restrictions are lifted will be supported by the Coronavirus Aid, Relief and Economic Security Act (CARES Act), a federal stimulus package passed in late March for public transit agencies and operating assistance for Amtrak.
The NNEPRA Team has adapted to hybrid and remote work environments and has remained actively focused on the days beyond these troubling times with the safety of passengers and crews being a top priority.
Amtrak has nationally embraced and implemented enhanced cleaning, disinfecting and equipment sanitizing protocols as well as social distancing and public health guidelines. The following practices have been implemented on Downeaster trains: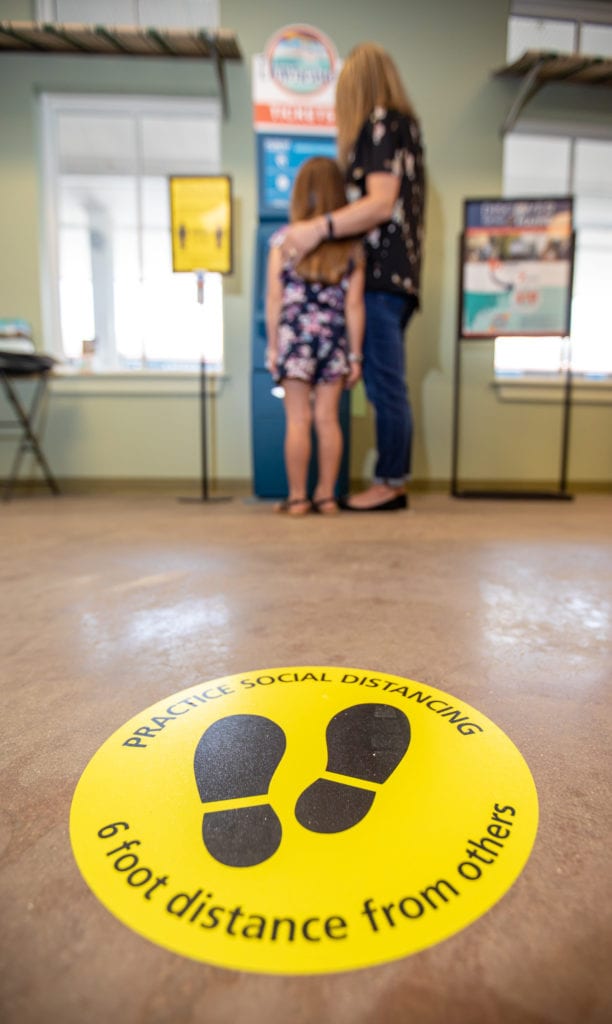 Crews and passengers travelling on Amtrak trains are required to wear face coverings.
Enhanced cleaning protocols are in place.
No more than 50% of seats can be sold on any train.
Amtrak's eTicketing allows for a touchless environment for passengers.
Enhanced cleaning and service protocols in the Downeaster Café include Plexiglass partitions in the service area, removal of all "grab and go items", touchless payment (with credit card) and a pilot program for at-seat service. Table seating in the Downeaster Café is not permitted
Downeaster stations are being thoroughly cleaned and equipped with information and resources consistent with social and physical distancing guidelines set forth by the CDC.
Various track maintenance project scheduled for summer and fall were re-programmed to take place in spring and early summer to minimize construction-related service interruptions. Planning activities related to the Portland Station Relocation and new equipment procurement are ongoing, as are efforts to begin work on the Wells Siding Project.